AUTOMOTIVE • RESIDENTIAL • COMMERCIAL • SAFES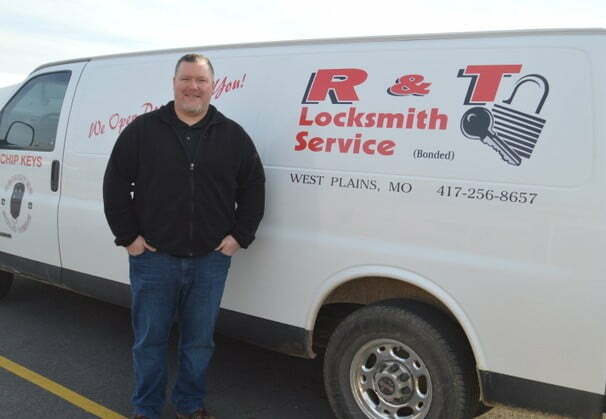 R&T Locksmith Service is your "go-to" for all your West Plains, Missouri locksmith needs as well as surrounding areas. We also service Mountain Grove, Missouri and surrounding areas.
Locked out of your vehicle? No problem. Our quick and efficient automotive locksmith service will get you back on the road in no time. 
Need Residential or Commercial Locksmith service? No job is too big or small. At R&T Locksmith Service, "We Open Doors For You."
West Plains, MO / Alton, MO / Bakersfield, MO / Caulfield, MO / Pottersville, MO / South Fork, MO / Brandsville, MO / Peace Valley, MO / Thomasville, MO / Pomona, MO / Thayer, MO / Mammoth Springs, AR 
Mountain Grove, MO / Dunn, MO / Cabool, MO / Norwood, MO / Macomb, M